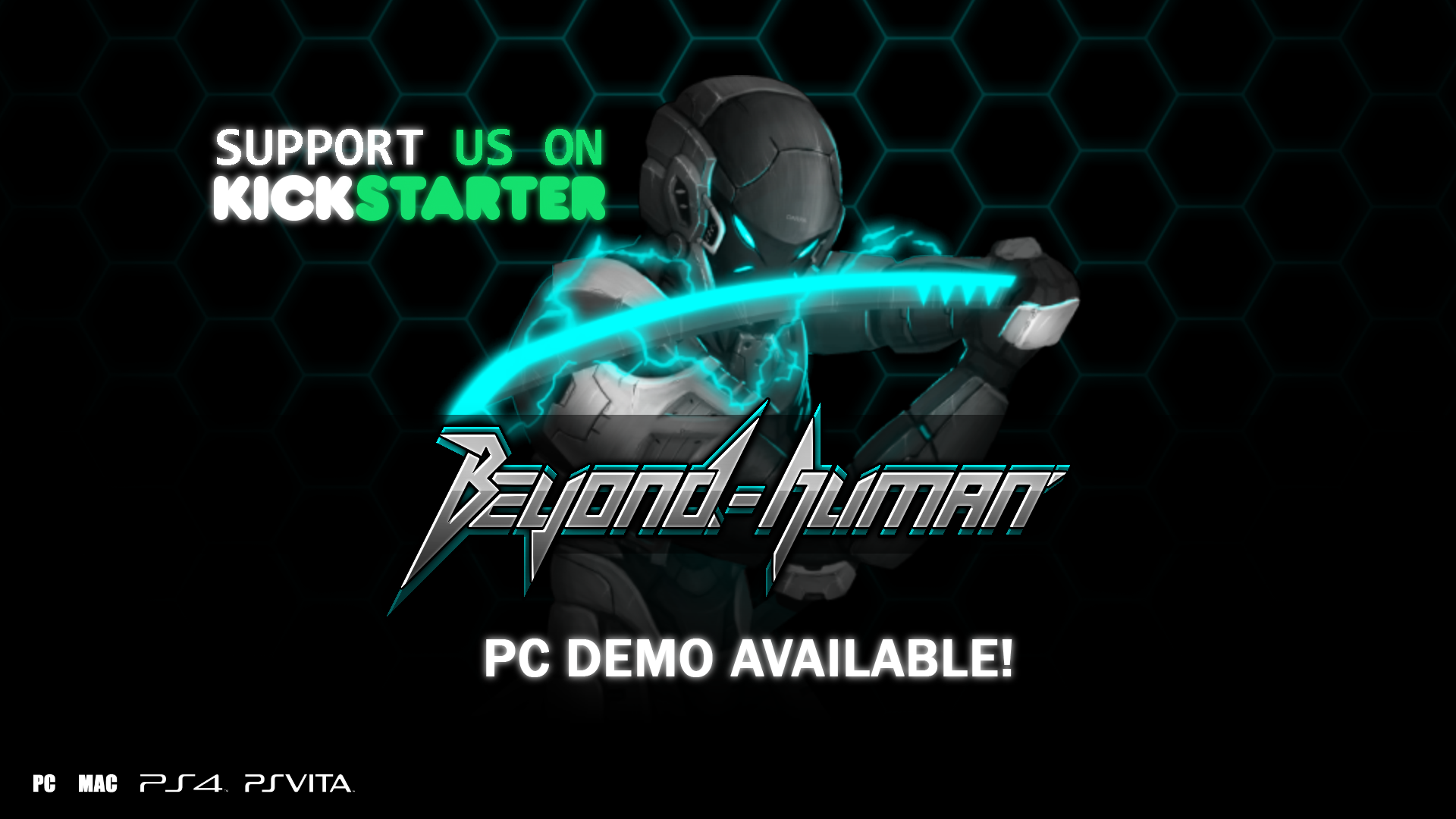 Beyond-Human
Design + SpeedRun Contests
---
Demo Updates
We are receiving a huge amount of feedback from the community playing the demo and we are constantly fixing and releasing new revisions of the game so if you tried an older version with major bugs, you will probably wont find them anymore in the newest versions, so check the game Demo regularly.
https://domino99.itch.io/beyond-human-genesis
http://gamejolt.com/games/Beyond-Human/19703
If you find any bugs, have any suggestions, or just want to say hi you can contact us in any of the links below.

Design an Alien Contest
Have you seen this area in the demo? It's a prison inside the facility that holds specimens of aliens.
We are missing some static enemies in the cells, so we are opening a contest for you to design an enemy that fits there. We really want the community to be an integral part of the development and this is a good chance for you to help shape the game. Because there are a ton of cells, the chances of your design to be in the final game are very high.
Guidelines
You can send only one design for this contest, and no further modifications can be made once sent, so make sure your design is the final version while submitting. PNG and JPG are the accepted formats. Your design can be in any style: pixel art, pencil sketch, vector graphics, 3D render, the choice is yours. Deadline is Thursday, August 31.
Speed Run Contest
How fast can you beat the game? Well you can show us your skills and win an awesome prize, here are the guidelines.
Use version pre-alpha 0.0.5 or higher
Record a screen of the whole gameplay without cuts
Let the ending screen be visible for us to check out the time
Upload the video to youtube
You can upload as many attempts as you want before the deadline
Deadline is Thursday, August 31
If you are the one with the shortest time, we definitely want you to be a tester for us and we will give you the €400 reward tier, this will give you access to test the monthly builds of the game and designing a Mini Boss and a Weapon MOD. You will have access to the following:
Design a Mini Boss
Design a Weapon MOD
In Game Name Tag
Monthly Alpha Builds (PC) + Private Discord Tester Group Access
Download code of choice, PC - MAC - PS4 - PSVITA
3 Ingame Skins
Digital Soundtrack
Digital Art Book (PDF)
Early Beta Access (PC)
Access to the Private Discord Group
Name in the credits
The contests deadline is Thursday, August 31 for both of them, so you have a good amount of time build a great design, or build an awesome strategy to get to the end as fast as possible.
Contact
Email: contact@beyondhumanproject.com
Twitter: https://twitter.com/BeyondHumanGame
Facebook: https://www.facebook.com/beyondhumanproject/
Discord: https://discord.gg/FKdW4j5
Files
Beyond-Human - 0.0.5.exe
34 MB
Aug 07, 2017